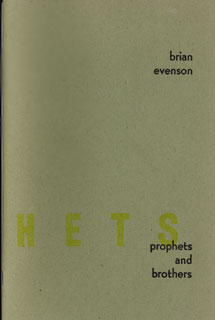 Limited Edition of 250 copies, 25 of which have handsewn bindings and are signed and numbered by the author.
A series of four stories about Mormonism and the West. Included are:
"The Prophets" (later collected in The Wavering Knife), about a Mormon fundamentalist who decides to dig up deceased Mormon prophet Ezra Taft Benson's body and resurrect it.
"Blessing the Dog," about a man who against his wife's and Church's will decides to anoint and bless his dog.
"Sanctified, in the Flesh", about car trouble that leads to an encounter either with the Three Nephites or with a group of killers, maybe both.
"A Brother's Love," an epistolary attempt of a man to justify himself.