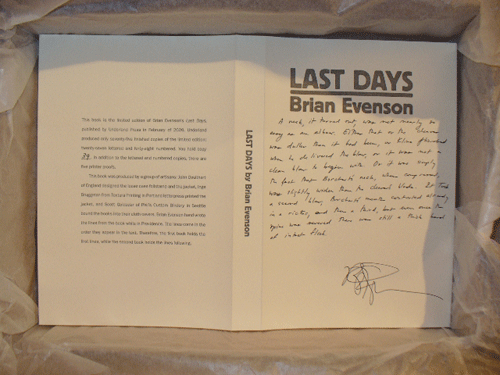 This is the limited clothbound edition of Last Days. There are seventy-five finished copies: twenty-seven lettered and forty-eight numbered, plus five printers proofs. I handwrote lines from the book onto the dustjacket The lines come in the order they appear in the text: therefore, the first book holds the first lines, while the second book holds the lines following, with the last book holding the final sentence of the text.
For more information aobut the limited edition, go here, to Underland Press's website.
For information about the paperback trade edition of Last Days, go here.